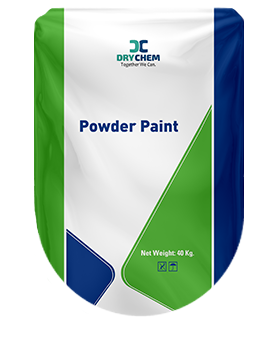 Powder Paint for better utility- more saving. powder Paint is based on calcite, China clay and additives that enhance ease of application, we can add pigment also for aesthetic appearance. It requires addition of water only. Mixing is thus much easier.
Features
Enhancing the appearance of interior walls or ceiling space.
Offering good opacity.
Excellent workability and value for money.
Pot life is longer.
Excellent for hiding damaged surfaces.
Extra covering capacity.
Versatile product in comparison to conventional products.
How To Apply:
Dampen the surface to be plastered with clean water.
Allow the excess water to drain off.
Use a painter's blade to remove loose particles, dirt, and other contamination from the surface.
Mix the powder paint in a 1:2 proportion (1 part powder to 2 parts of water).
First, mix it with 50% of water.
Wait for 15 minutes to set, and then add the remaining water for perfect blending.
Apply to the desired surface with the help of a brush or roller.
The recoating period might be anywhere from 12–18 hours, depending on the climatic condition.
DryChem Is Always Interested In New, Challenging And Exciting Projects
So, why not contact us and send us your project requirements, and we'll do the rest!